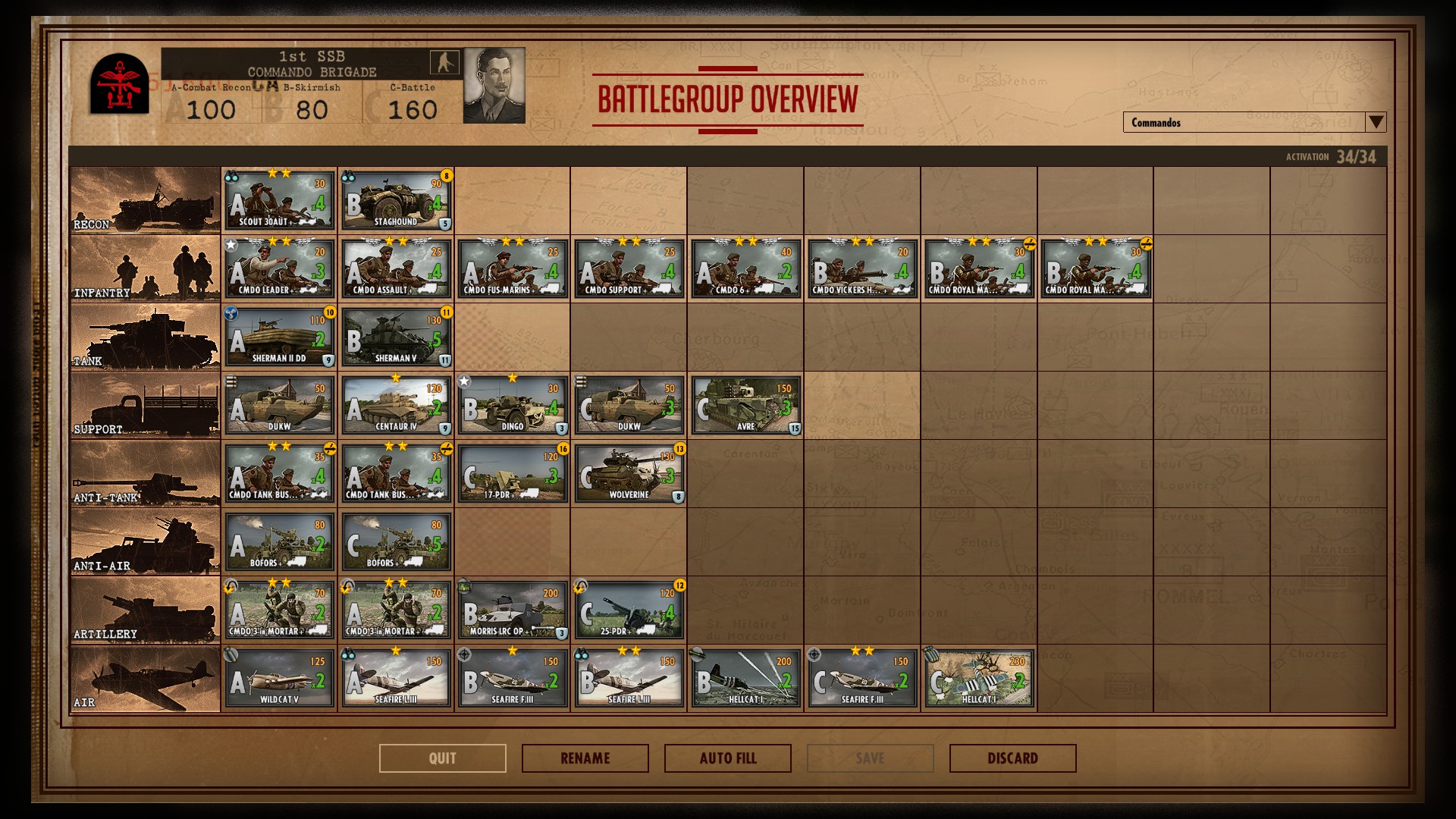 The Commandos are super gimmicky. They have no antitank guns at all until the very end of the game, but at the beginning they have lots of awesomely powerful commando infantry.
But unlike most their infantry is super specialised, and you don't get enough of each specialty type to just shovel them in. So you have to use them carefully, making sure you don't take undue casualties, and use their specialty - it's almost like playing Close Combat or something with them.
After the opening 10 minutes, into the skirmish phase, they are really up against it, and you have to cling on desperately until you get massive reinforcements at the end of the game. So the whole feel of playing them is like some sort of recon in force, or paradrop, or something.