There´s quite some learning curve involved, still in the discovery phase. Here´s 16- LW-Feld in action: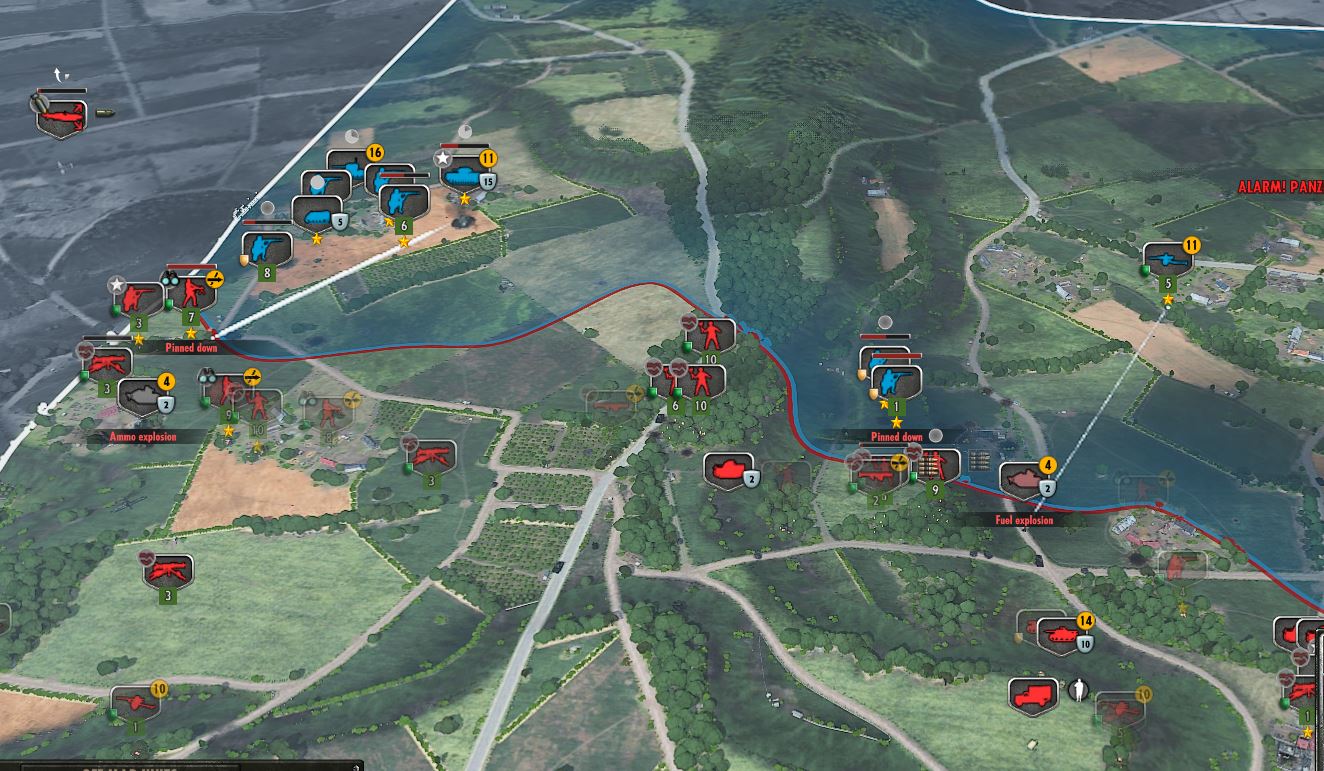 The LW-Fusilier recon in the farm between the MGs? Damn Canucks will roll up3 tanks next. including a Churchill flame, wiping them out in under a minute. Allied follow-up infantry however is repeatedly driven back by light artillery firing from uphill.
I checked the kills list at end game, seems once I brought a certain 88mm Flak into a good position it killed one target per minute, with a 37mm Flakzwilling sort of ending the struggle on the right flank in my favor, was struggling with light tanks there but that ended with the 2x37mm in place.
Personal highlight: Did not lose either of the StuH42s I bought, used to do so quickly, definite improvement
Also used "Reverse" on a -IIIg, cleverly extracting it from somewhere, moved it into the intended firing position and promptly got it blown up by a decloaking 17pdr