NefariousKoel wrote:
The "Spawn Of Yith"?
Someone's a Lovecraft fan!
I my evolution of empire builds for the AI contenders, which went Devourers (devouring swarm, struggled with AI empire hate) -> Yith (Xenophobe Fan Spiritualists) -> Shroud (XenFan Pac, very good border expansion, AI leaves you alone still, you just cant declare war when you are finally ready for it
) -> Trade Autho (I solved my credit generation probs at the time, this build was overkill but seems to have done very well in this game for the AI, recovering from crushing defeats by both Yith and Devourers) -> Spawn (which is easy to manage, researches, fights and expands quite well).
The war vs the Yithians would be decided by three further battles at Unseen: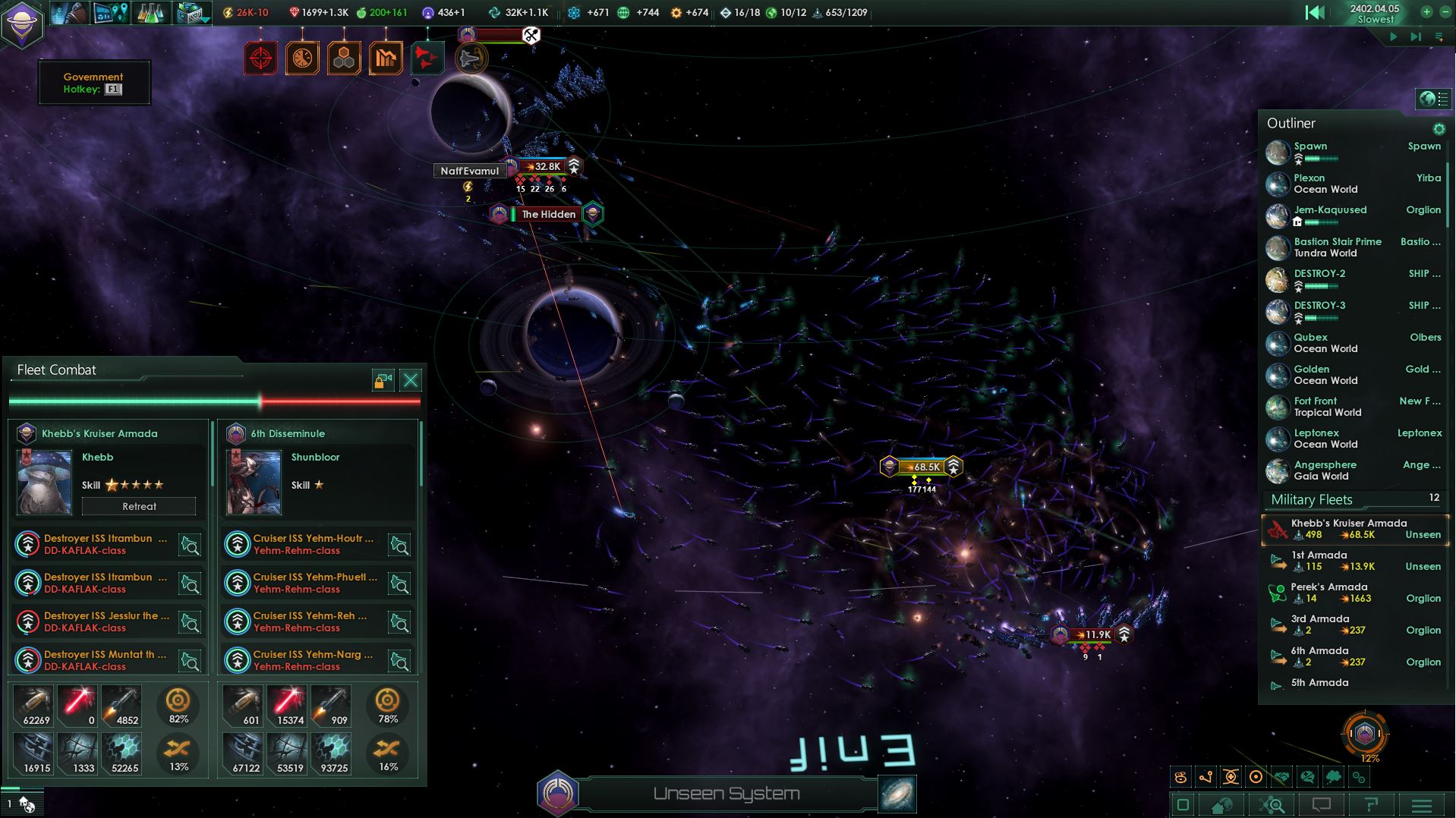 2nd Unseen, the Yithians bring up reinforcements and pincer me, forcing my fleet to abandon the attempt to lift the siege of The Hidden, former grey Shroud capital world. After the horrendous losses suffered earlier, I had withdrawn my cruisers from frontline service.
After reforming my fleet and adding the cruisers back into the assault force (this was an all-out effort, I´d lose my 24 Xenomorph armies on the planet if the Yithians took it, for all I knew they might be bringing Psy Warriors and actually stand a chance in ground combat, what with the extended orbital bombing.
I lost all of the cruisers in the extended brawl that followed as I found out they could not be protected from enemy strike craft. My torpedo corvettes failed badly as the enemy brought sufficient fighters and AA to get 95% of the Devastator torps that had been my mainstay, and the Whirlwind decoy/saturation missiles I had been bringing were ineffective. Only the Kinetic Artillery destroyers were deadly as always.
This called for a refit: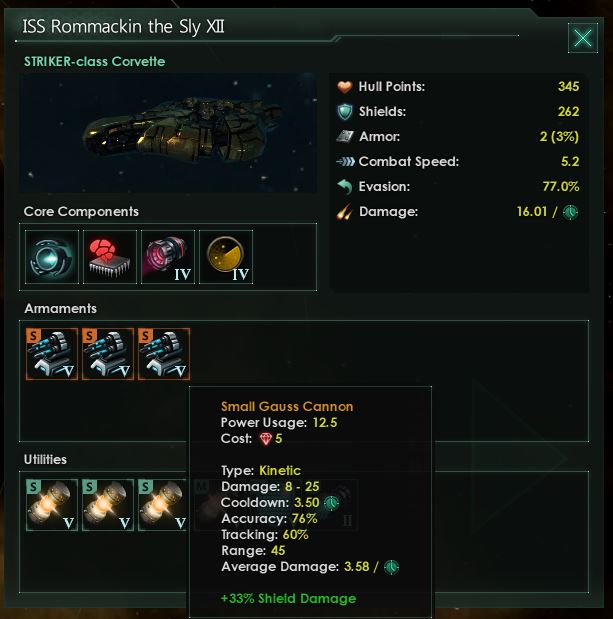 Gauss Cannon corvette to get in fast, provide targets and whittle down shields.
Fighter-Carrier with a spinal mount Arc Emitter, Kinetic Art and close def weaponry
Introducing the PLASMABITCH assault cruiser, a high speed, high yield design to melt down enemies stripped of their shields by the escorts and destroyers.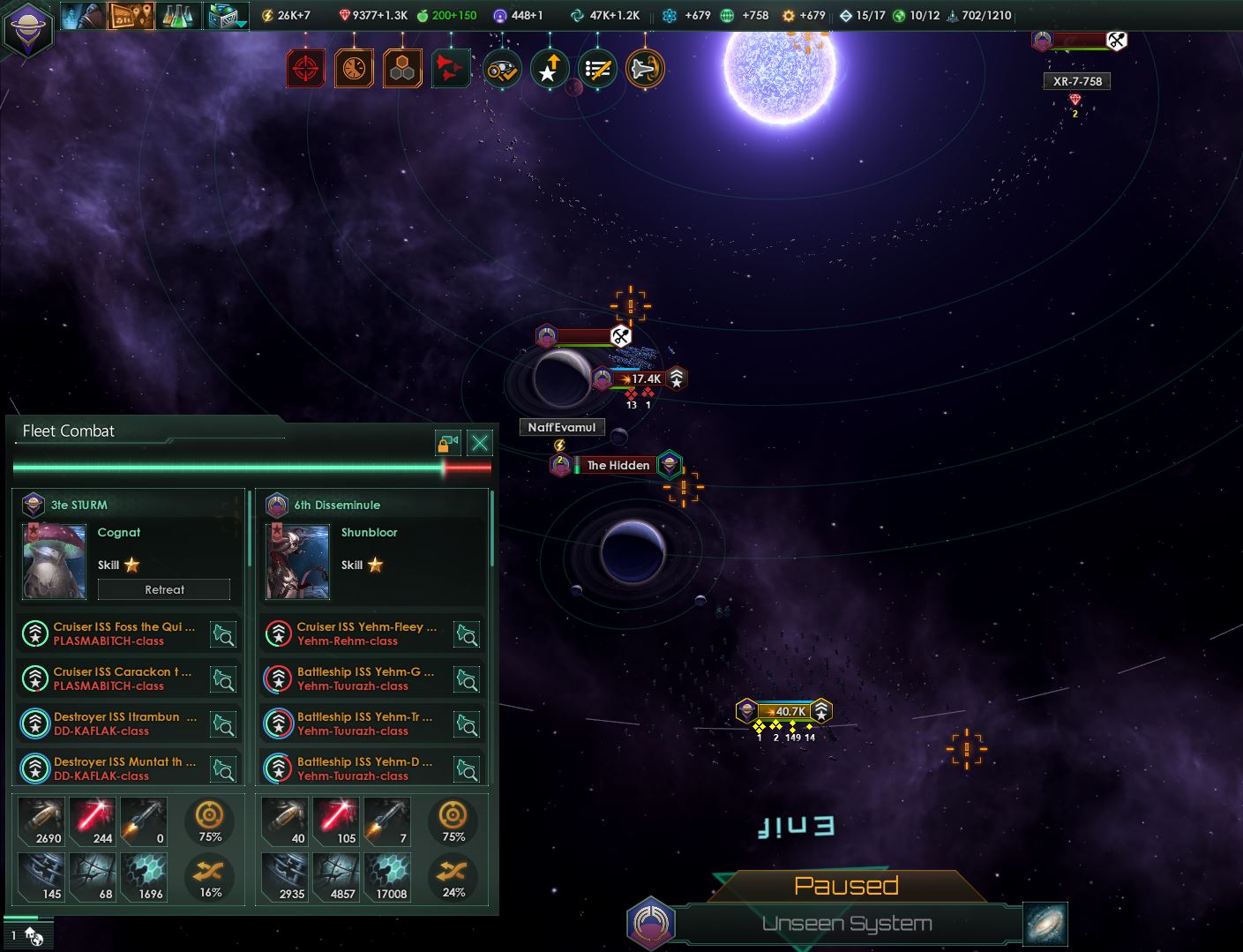 The 4th battle of Unseen, my make-do effort utilizing what destroyers I had left since the surviving escorts from 3rd Unseen were headed for rearmament, Gauss for torps.
This would break the Yithians, with both my coaltion and the United Feds which had DOWed them as well extracting huge territories.
MY ally Qlank Entity and his vassals in red, Earthers and Earther proxies in blue, and I gained a nice forward operations base.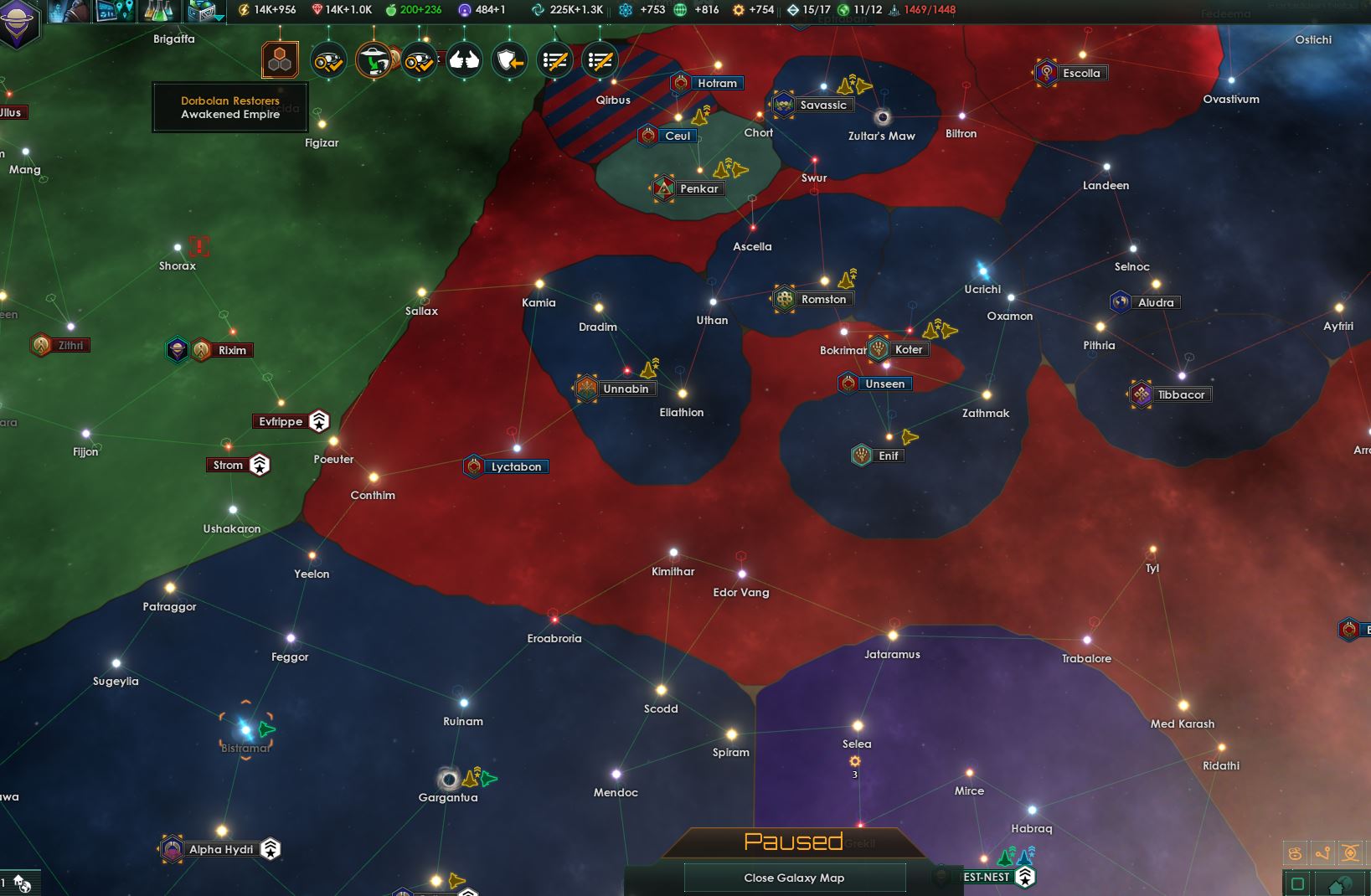 Close-up of the contested area, earlier battles vs the Dorbolans at Lyctabon, Yithian war centered on Unseen, allied Tibbacor my staging area for both wars.