EUBanana wrote:
Nice, that's a meaty fleet.

My Exterminator force just fought off a fallen empire attack, I think the biggest fleet strength I got up to was about 100k though. The economy was groaning supporting a fleet that size but it managed it for long enough to win a white peace. Destroyers armed with lots of flak cannons seemed to work very nicely, my Fallen Empire was using a lot of nasty fighters...

Now new planets are being converted to huge power generators for the final phase of the galactic extermination - I think a Dyson sphere or two might be required. Unfortunately half the galaxy is in some sort of nancy Federation, so the Exterminators must bring overwhelming force to the table with their galactic fleet when the time goes to move on in. The fallen empires are actually the weaker targets!
I gene-modded the "Devourers" pops to generate more income and help with upkeep, energy credits being the main obstacle in running truly large fleets.
The ringworlds pictured above are incredibly rich, as in one being 25x25 minerals and another generating only slightly less in energy income.
Seems I destroyed 3/4 of the buildings on the xeno machine capital world through orbital bombardment though
Current map: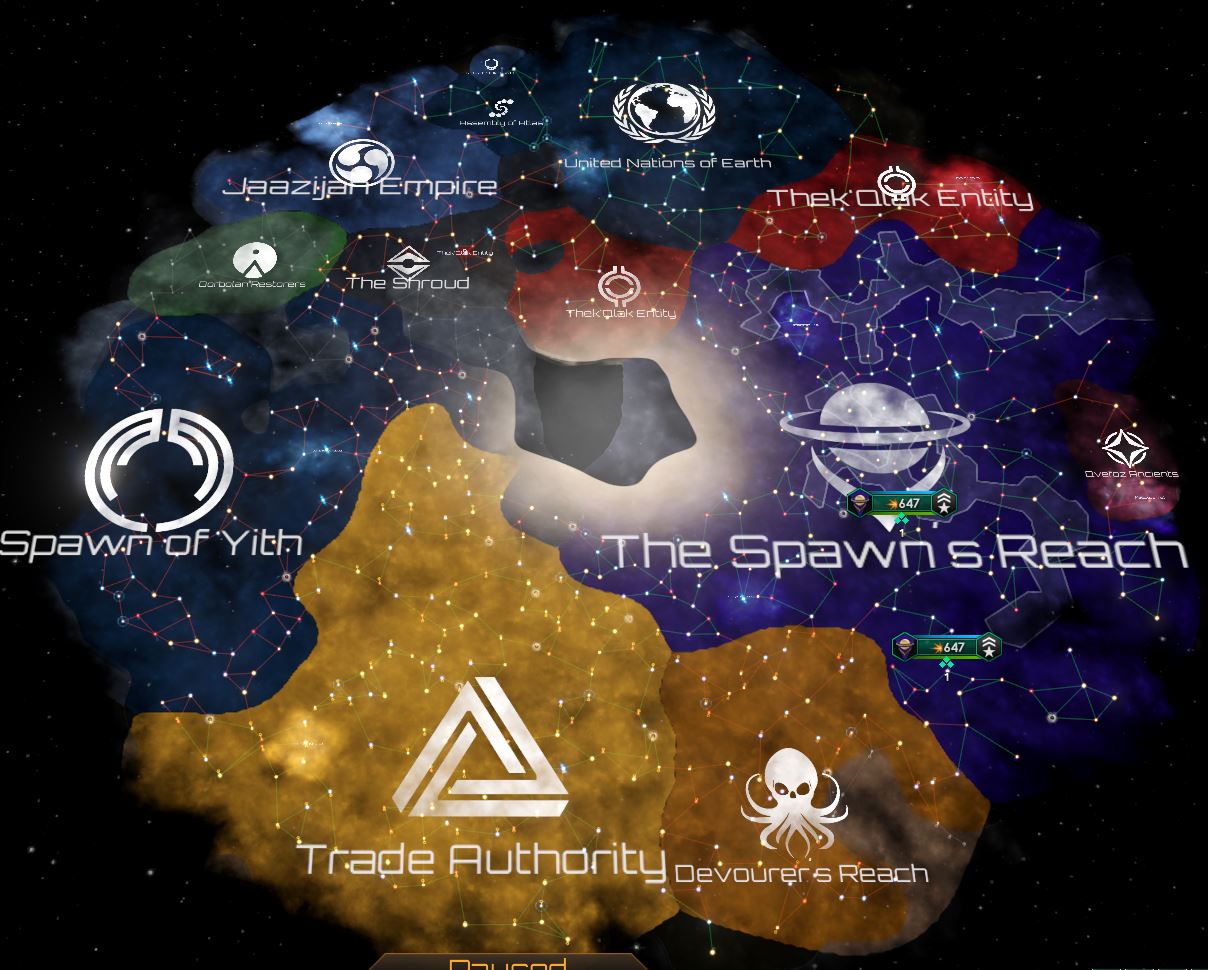 Devourers have suffered three bad defeats and are no longer a threat, Trade Authority has reasserted itself and beaten the Yithians decisively in their last war, the passive-aggressive Shroud found itself with no friends lost a lot of territory in a 3-front war.
Earth UNwould love to do a federation, except there are no takers
Dorbolan Restorers awoke after me destroying the machine fallen empire, vowing to Make Dorbola Great Again and DOWing all neighbours.
The Overoz Ancients remain soundly asleep, by my estimates the can field ~half my fleet strength.
Currently torn between vassalizing the Thek´Qlak or finishing off either the Devourers or Overozi.