MWO really shines as a robo-combat-simulator.
PvP is a given since that makes it a FPS, but MWO is also a somewhat serious simulation: There are no health packs/repair icons, no power ups or ammo reloads, your armor and ammo have to last you throughout the fight.
What you view as "stupid uncanon mech designs and imbalance issues" I see as - by now - fairly well-balanced and fun customization. Between the "mech quirks" I mentioned and individual mech geometry, certain mechs and variants lend themselves to certain loadouts and fighting style.
For ex:
CN9-AH(L)
(L) means I got this Mech for free since I spent real money earlier (20 Euros to get more mech bays, slots that allow you to have more Mechs in your stable).
Anyway, it lacks the center torso laser hardpoints all other Centurions have so you have to focus missiles and the cannon on your right arm. Left arm is pure shield, on the Centurion Mech model this is really a small shield that offers limited protection from incoming fire since it has a larger area and the Cent has a "quirk" to give it additional armor points.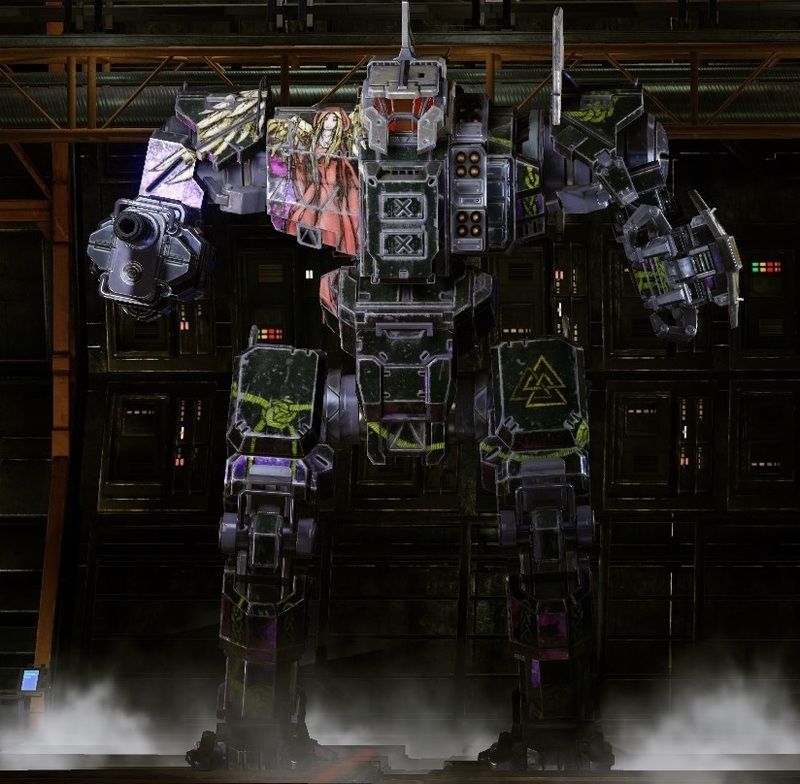 CN9-AH
Link to Smurfy mechlab, 3rd party mechbuilder site
The cannon arm lacks a lower arm activator (aka elbow joint) so you have no traverse on the AC-10, to aim you rotate your torso sideways. Firing a full burst of SRM and the autocannon then twisting to the right to bring up your shield arm while your weapons cycle is a good idea.
Beyond SRM range, the AC-10 is good for hip shots while you move between cover, but don´t get into trading firefights, you want to get close and use the devastating punch of your triple quick-firing SRM-4 racks, excellent heat management and damage mitigation to wreck the mid-range laser vomiters, lurmboats and Gauss snipers in close combat.
CN9-D
What makes this baby special is the LBX-10. On this Mech, its quirked with better cycle (total of +50% if you add the proper module), reduced pellet spread and increased projectile speed.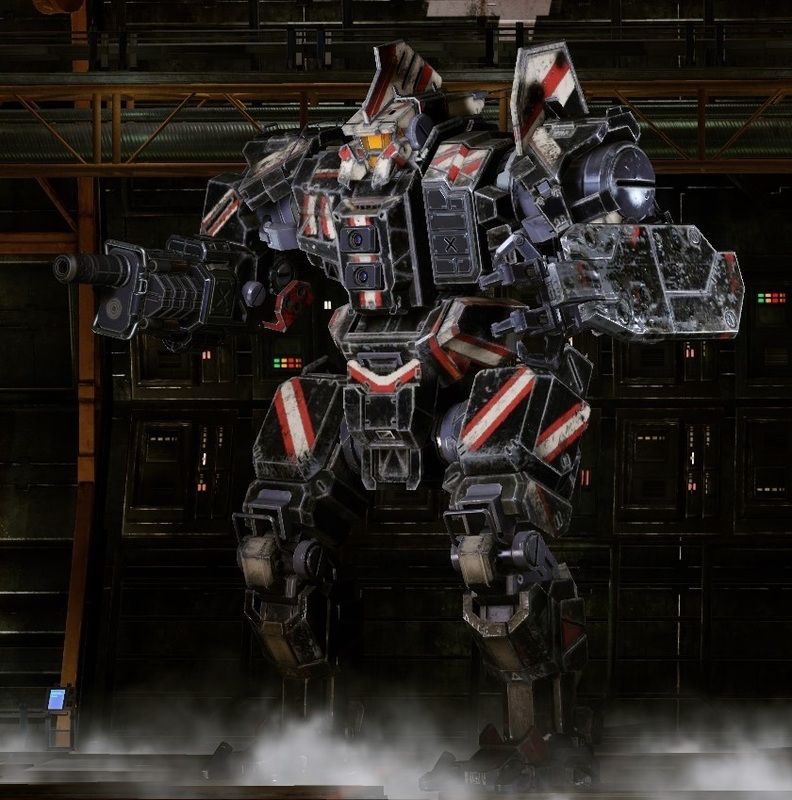 CN9-D
ROF on the cannon is sufficient to just hose targets down, the LBX is of limited use versus armored targets, however any sort of large bore rapid-fire AC fire makes sane pilots GTF to cover, you just do not weather the fire unless you know what exactly you can take it and quickly disable the shooter.
By mid-battle, almost everyone will have open sections which are especially vulnerable to LBX fire and ppl will start to try and twist those injured components away from you, giving pointers to where one should aim for even if you don´t have a target lock.
Since cannon arm on this Centurion is fully articulated, you can swing the LBX to your left, firing under the protection of the fixed shield left arm while moving laterally, which is quite different from the twist-and-bomb style of the CN9-AH.
Learned helplessness?
It´s a PvP robo-combat sim, making the other guy feel helpless while you shoot his Mech to pieces is what´s this is about!