I actually was gonna start a thread on a couple of digital entertainment offerings I recently encountered, both on Amazon Prime Video, which is, it seems, actually not as bad as Netflix. If I could convince my wife to cancel the Netflix I would; that place is chock full of tripe. Amazon isn't exactly a compendium of the world's greatest classics and titles that appeal to a middle-aged toxically-masculine wargamer crowd but there is SOME stuff that comes close.
So two comments, I'd almost go so far as to call them "recommendations" but not really.
1. The Man in the High Castle. I'm sure several of you have already watched most of this (or read the book(s)?). I was a pretty big Philip K. Dick fan but somehow skipped this one. Pretty neat concept though also extremely unrealistic. Even if the Nazis DID get the bomb first, they'd literally have to nuke just about every other town to actually subdue the U.S. They could establish a foothood along the East coast I suppose the interior hinterlands would be like going back in time to a Leather Stocking Tales era with while tomahawk wielding maniac redneck insurgents wiping out convoys and launching decayed Obergruppenfuhrer heads packed with ebola into city centers by trebuchet . . . Seriously. I have little doubt that the United States is LITERALLY unconquerable and the fact Dick did not get this point makes the whole thing pretty hard to swallow. But, if you just set that aside, it is passable.
Main things is: that protagonist chick "Juliana Crane" played by (I had to look this up) Alexa Davalos . . . oh la fucking LA!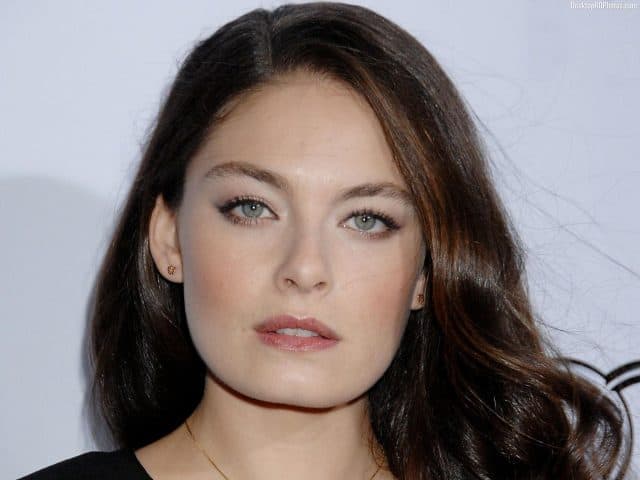 Here male counterparts are wimpy little metrosexual twits who could be crushed like a coke can and you can tell she is really longing for a strong male lead, maybe an older man with a world of experience . . .
Anyway, not bad. Bit too much use of deus ex and pretty repetitive with some of the tension-mechanisms (pretty Juliana being stalked by crazed maniacs or being sexually harassed by creepy Japanese ministers, etc.), but a good way to pass a few hours if you are desperate for some down time.
2. Fleabag. The lead actress reminds me of a prettier version of a chick I dated briefly, but a LOT less uptight. Very tall lithe British brunette
Probably too short for her, but I could teach her a few things I bet
I found it pretty fucking funny. The comedy strikes me as: if people who don't really adhere to SJW wanted to make comedy that didn't blatantly infringe SJW dogma, while also pushing some boundaries. Something you can watch with the wife and not be completely bored or cringed.