http://www.imdb.org/title/tt3952222/?ref_=nv_sr_1
This is the 2nd decade of the 21st century version of Science Fiction cheese and it's a funny little show, not too serious. It's made in the Canadian cheap TV mill and the low budget shows at times. First season finished, 2nd apparently ordered to broadcast later this year.
I do not really dislike it but don't really like it either. Three bountyhunters, two brothers and a young woman, at least two of them with a mysterious and dangerous past, fly around a distant solar system and execute warrants.
The plots are meh, the acting is meh.
My biggest gripe is that the actors do not look the parts and do not behave the part as well. For somebody with supadupa training and experience they make an awful lot of bad tactical decisions. From unwittingly pointing guns at each other while moving to stopping and standing around during a mission to hash out some personal drama. The two guys look like Ken dolls and not like ex military hardened law enforcers. The girl simpy looks like a pop singer. And for all the drumming up her hotness the show is doing she is not really that hot. More like a 7, which is btw the show's fitting rating on imdb.
And I'm also getting tired of 50kg females beating up dozens of men. Speaking of tropes: one main character of course has an English accent and the girl is mixed-race black and white, or a very light black, which they apparently all are in show like these nowadays. The also manage to include MMA in the pilot which apparently is still popular several hundred years from now.
Dialogue is also nothing to write home about. Show tries to be witty but isn't overly much.
As said, no hate, but there is better use for your time (like reading a book) unless you are disabled, unemployed or in prison. It is like that Plain Jane next door, nice but not quite cutting it.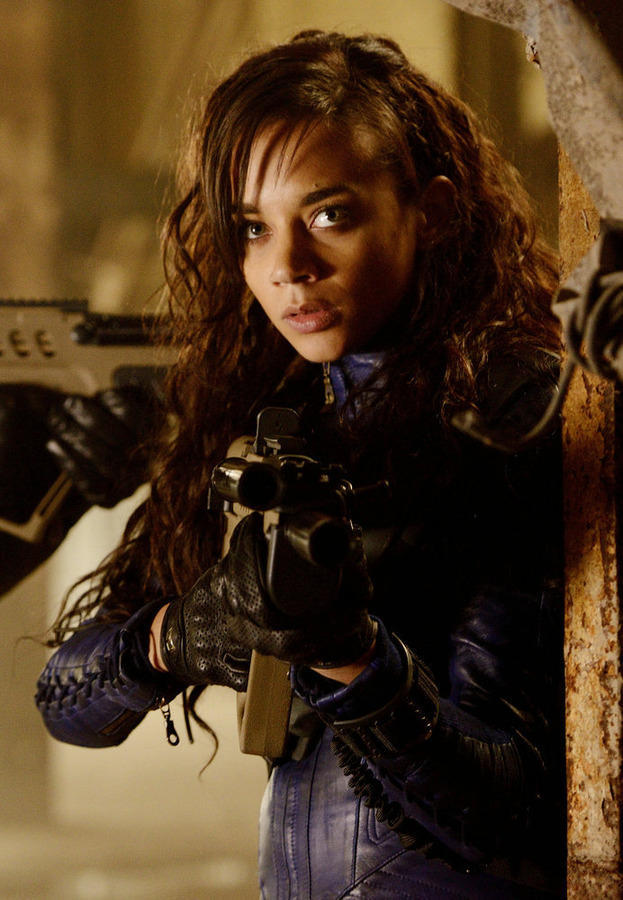 This is probably the best scene
Killjoys
will ever deliver:

_________________
"

The seevens maehn... he wasn't wearing a vac suit!

"

I know, but big girls need love too.