Anthropoid wrote:
Winter is coming . . . maybe . . . any time now . . .

So is there an ice age coming any time soon?
The solar variability can change the temperature ~0.2°C, the Milankovic cycles about the same. The increase of temperature with doubling of CO2, discarding the feedbacks is about 1°C. The CO2 warming wins the Malder miminum, and the long time effects 10000 years after.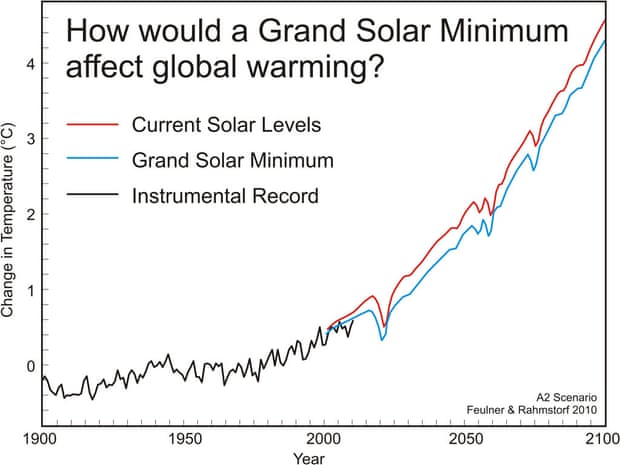 So it goes.