EUBanana wrote:
The Finns are fighting again...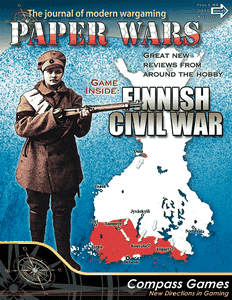 You've got the name of the war wrong.
1918 war was Freedom War. Everyone except nero and his Marxist buddies knows this.
Essentially, nero's group - Marxists in Helsinki and surrounding areas - got really mad over how right wing won the elections.
They would rather be a part of Soviet Russia than live in a democratic country where the right wing had the majority in parliament.
So they rose up in rebellion against the legal government and murdered a shit ton of people they didn't like while swelling their Guards with people forced to join them at bayonet point. They joined forces with the Russian garrisons that had killed their officers and which were committing atrocities on the local populace. Most of their weapons came from Russian communists who became de facto sponsors of the Red terrorists.
The government immediately issued that Civil Guards were it's legal army and slowly but surely started to suppress the rebellion that sought to cancel the 1917 declaration of independence.
It's a damn shame that any mercy was shown to the Red terrorists, despite of their rebellion and horrific atrocities towards civilians and prisoners they were eventually mostly pardoned.
Ever since the Freedom War ended the Reds have been jumping at every opportunity to in concert with Soviets force everyone to call it "Civil War", censor discussions that didn't suit their agenda and ban White military marches etc. And of course Civil Guards themselves were banned and to this date nero and his buddies would rather die than allow Civil Guards to be reinstated.
Read more at this Finnish article:
https://yle.fi/uutiset/3-10149155