Kameolontti wrote:
https://www.quora.com/Did-the-%E2%80%98Eastern%E2%80%99-Europeans-underestimate-the-Mongol-invaders-of-Europe-and-if-so-how-should-they-have-handled-it-better-in-their-first-battles/answer/Susanna-Viljanen?srid=zfqv
Did the 'Eastern' Europeans underestimate the Mongol invaders of Europe, and if so how should they have handled it better in their first battles?
Quote:
Susanna Viljanen, works at Aalto University

No. They were initially scared sh*tless of them. They lost two big battles and had Poland and Hungary basically devastated. They realized the Mongol organization, discipline and C3 simply outmatched them in any measurable set.

But at the same time they noticed the Mongols were not an unstoppable juggernaut and vengeance of God, but a human army with human weaknesses and which could be fought. They realized that while they had gotten their noses bloody, they still were standing. The two great battles of 1241 - Liegnitz and Muhi - had actually been close runs. They could have been ended in Polish or Hungarian victories, but were decided by lucky chance. They were not followed by the traditional relentless pursuit, but instead the Mongols were compelled to lick their wounds. The Eastern Europeans had won several minor battles. They noticed the Mongol logistics were based on foraging, and Mongol army had to be continuously on the move lest it starved. They also noted that the Mongols had not managed to capture one single stone castle or fortified city - they lacked siege equipment. And they now knew the Mongol modus operandi. They also knew that had a steppe nomad army taken a siege train with it, it would have slowed it down and denied its greatest asset - speed and mobility.

A normal state would at that moment, after such devastation, submitted to Mongols, surrendered and subjugated on the Mongols' mercy. The Eastern Europeans didn't. They now knew how to fight them.

The next time the Mongols invaded Hungary under Nogai in 1285, the Hungarians took absolutely no chances. The country had in the meantime been built full of castles (area denial). They initially retreated and practised scorched earth policy (logistics denial). While retreating, they favoured chevauchées (guerrilla strikes) instead of seeking field battle (asymmetric warfare). The percentage of armoured knights had been greatly increased after 1241 (asymmetry of forces). They drew the Mongols into terrain which greatly favoured heavy cavalry (near the town of Pest) and when they finally sought field battle, they encountered a tired, exhausted and hungry Mongol army in closed terrain with one flank at Danube and another at the steep hills near Pest.

Very few Mongols ever returned home.
The Mongols are the primary reason that my parents and their ancestors are from Transylvania (which is now part of Romania but prior to WW 1 was part of Humgary). The Mongols came through several times and devastated Hungary. The Hungarian king needed to repopulate his country, particulary the southern/eastern border areas. The king moved some Hungarians (a group called the Szeklers) to the eastern borders of his land but he needed more people. The King of Hungary then sent agents to the German areas around Luxembourg and the Moselle River areas to recruit people to come and settle in southeatern border areas. Several waves of people then settled in Transylvania. Many initially (around the 1160-70's) came from (as mentioned) from Luxembourg and Moselle areas, and then later waves in the 1240s and later came from the Rhineland, Southern Low Countries, and the Moselle region, with others from Thuringia, Bavaria, and even from France.
As Kameo mentioned, the key to defending against further Mongol invasions was through fortifications. In cities castles and fortified city walls were built, but even in towns and even the smallest villages, they built fortified churches.
Here is a link to some of the largest/best castles that were built:
Top 10 Castles and citadels you must visit in Transylvania
Below is the Rupea Fortress which is about 5 miles or so from the village that my father grew up in.
The Sighisoara Medieval Citadel below is about 10 or so miles from the village where my mother grew up.
As mentioned, even small towns went through the effort of fortifying their town churches.
Here is an aerial view of the fortified church in my mother's town (Denndorf):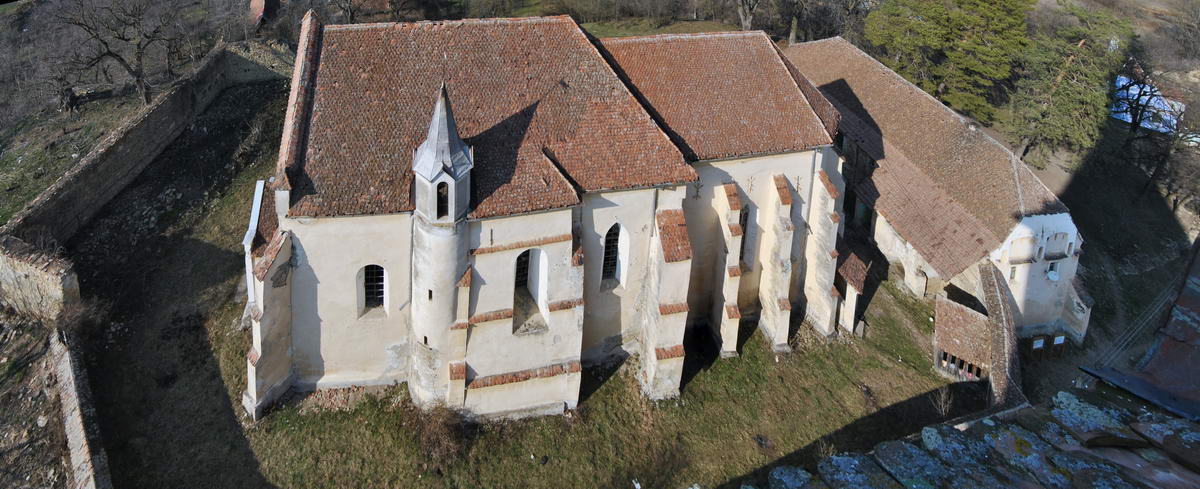 The left side used to have a structure similar to that on the right side of the fortifications but they were removed at some point in the 1800s (the Mongols were no longer a threat at that point
).
My mother's town only had about 1,000-1,200 residents.
And here is a picture of the fortified church in my father's village (Schweischer):
Here is a ground level view from outside the walls:
My father's fortified church used to have a large square tower but that was also removed at some point (I think in the 1800s):
My dad's town was even smaller and only had about 500-600 residents at its peak.
Here is a picture of a larger fortified church at the village of Weisskirch, which is only about a mile or so from my father's town: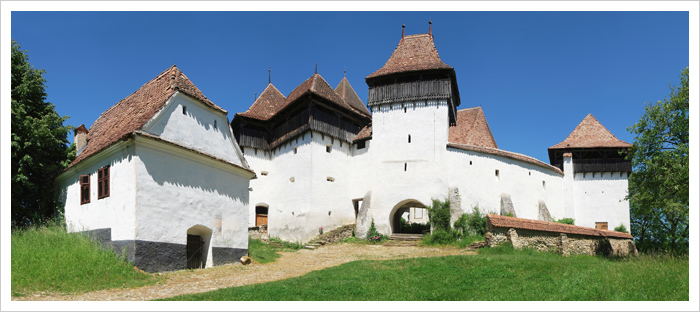 Prince Charles of England actually purchased and renovated a home in Weisskirch and apparently still visits there once or twice a year.
The fortified churches also proved useful later when there were occaisonally raids conducted by the Ottoman Turks.

_________________
The American Republic will endure until the day Congress discovers that it can bribe the public with the public's money.
- misattributed to Alexis De Tocqueville



No representations made as to the accuracy of info in posted news articles or links