I don't care of homo-ism is officially illegal ... but I do think aberrant, unhealthy behavior should be discouraged.
I don't think homos should be thrown off buildings just for being homos ... but I don't think they should be encouraged by painting the house formerly known as the "white house" ... and turning it into the "rainbow shack" ... and other similar encouragements.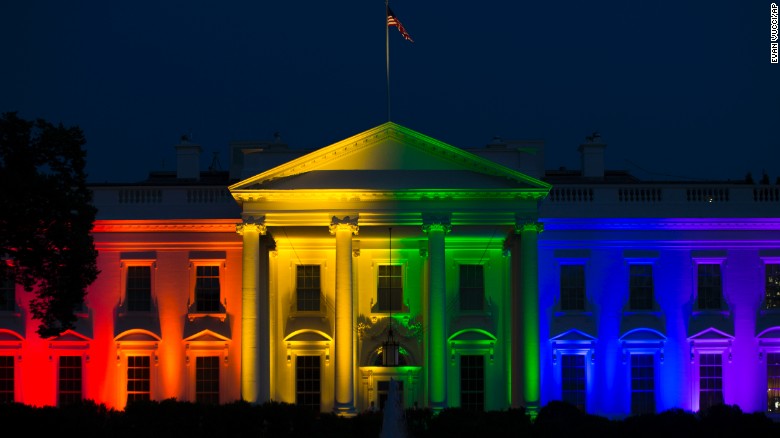 I prefer the previous "don't ask, don't tell" idea.
==
And it wasn't so long ago when homo-ism was illegal in the gangland formerly known as ooosah ... in the army I was in, there were two questions they asked you when you were getting your induction physical that were immediate rule outs:
01 - Do you smoke pot ? (this one is still a federali felony)
02 - Are you a homo ?
Any answer other than a negative answer and you were out the door immediately.
When, I went on the first date with my wife ... the first (personal) question she asked me was "Are you a homo?"
So, I don't think the mores of society really change that quickly ... I suspect I'm not the only person who doesn't welcome the coming of the rainbow shack and other similar shifts.