jack t ripper wrote:
Looks like the Editor of NYT called the Beeb shortly after 22:00 GMT
Could be.
I saw a recent Tweet from James Woods.
It appeared that he had reported her to Twitter, and they were reviewing/had frozen her Twitter account for two things (I think threatening violence and something else).
Hopefully, that will build the case for The NY Times to revisit their new hire decision.
Edit:
I found Woods' tweet, here is the relevant portion: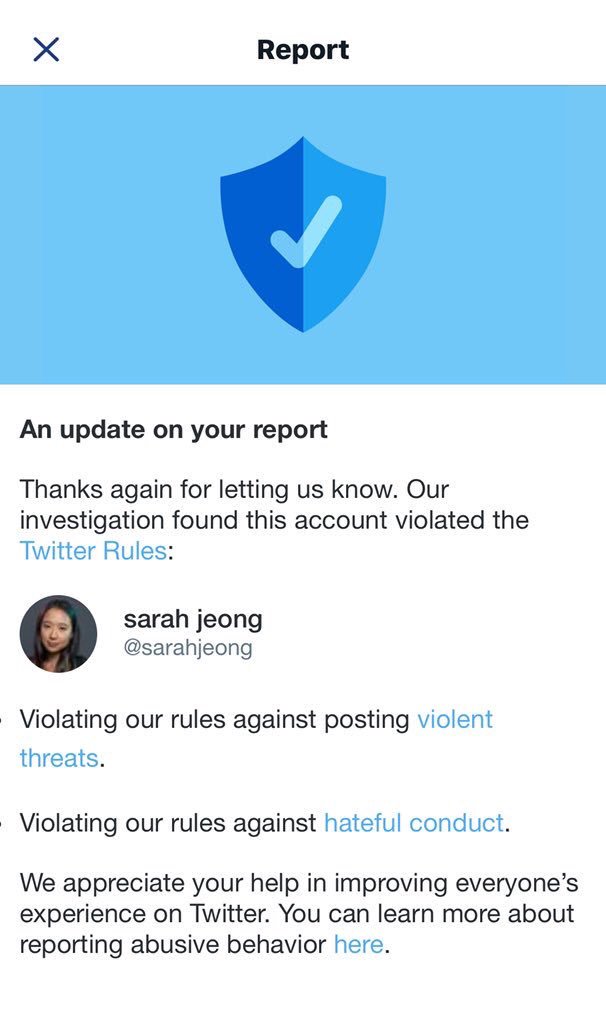 _________________
The American Republic will endure until the day Congress discovers that it can bribe the public with the public's money.
- misattributed to Alexis De Tocqueville



No representations made as to the accuracy of info in posted news articles or links