nero wrote:
This is the essence of the video_
<..>
You don't have to watch it all.
You don't have to delve into the jungian stoism after 30 minutes.
Men should be and behave like men, the right place is between the fist and the oven.
That is the right, god created/evolution created power distribution.
You just helped prove a point of the doc, by doing exactly what Cathy Newman did in her Peterson video about 30 times.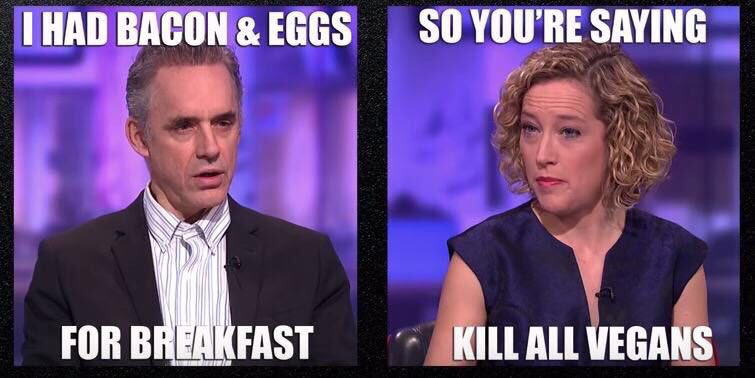 You fell right into it, Nero. Your usual, "So You're Saying" reply.
"So you're saying a woman's place is between muh fist and the oven!"- Nero. Hahahaaaa!
Gonna start calling you Cathy now.