nero wrote:
...
The point is that AlphaGo was not programmed to play, but programmed to learn to play
. Very different from DeepBlue that won Garry Kasparov.
That isn't exactly what I'm reading
: sounds like it was heavily programmed specifically for Go, then it was unveiled and managed to do quite well against humans.
If it was "programmed to learn" then it wouldn't need a data base of "30 million moves" it could simply play the game with human opponents online and learn by doing, the way actual intelligent critters learn.
Quote:
But when program, programmed to learn, wants to learn more? And the quantum computing is coming, just around the corner. I don't know.
I have been skeptical all the time, the AI of the 80's was just a joke.
We are living in interesting times with neural networks, machine learning and quantum computing.
If AlphaGo was programmed to "learn" then it should be able to tackle any other game? I doubt that very seriously.
The issue I take is with the hype and imprecision in the terms. Call it what it is, don't confute it with an animal, that is not helpful and there are only a couple of real reasons for doing that: (1) avarice; (2) pride; (3) stupidity; (4) laziness. Based on my limited exposure to computer science, the general level of intellect and industriousness is astounding. Computer science as a broad array of fields strikes me as being one of the most intelligent disciplines in existence. Which is why the widespread--indeed virtually universal--malapropism of "artificial intelligence" is so cringey. It isn't actually universal. The developers of The Operational Art of War explained to me long ago on one of their forum's threads that, their game "had no AI," and they simply referred to it as "computer opponent" . . . though in truth I'm not certain if that was a general disavowal of the entire concept or simply how they had their game programmed.
Making an application that can beat a professional human at a board game, even just ONE board game, much less two or more is an amazing accomplishment. Making an application that can give a human player a fun/challenging/rewarding experience in any game is also quite an accomplisment. Making a decision-algorithm which is useful to humans in the myriad ways such things can be useful or edifying is noteworthy.
I'm not dissing the art/science of programming, or so-called "AI Programming." I respect and admire the work and accomplishments.
I'm just saying it is sloppy, imprecise, vague, and inaccurate to refer to these things as "Artificial Intelligence." They are artificial but they are NOT intelligent. Until people who resort to the term routinely stop and consider why someone like me would make such a point and learn about what "intelligence" actually is, they are in no position to actually accomplish that which their malapropism leads them to believe they are on the cusp of accomplishing: creating artificial intelligence.
I believe there have been some recent attempts to create applications which actually engage in the sequences which mimic animal learning, TAY for example. We see how that turned out.
FYI.
If it was "programmed to learn" then it wouldn't need a data base of "30 million moves" it could simply play the game with human opponents online and learn by doing, the way actual intelligent critters learn.
There is no data base in Alpha Zero, only the neural network.
Alpha Zero: Comparing "Orangutans and Apples"
From Zero to Chess
The company DeepMind Technologies was founded in London 2010 by Demis Hassabis, Shane Legg and Mustafa Suleyman. In January 2014, Google bought the start-up company for an undisclosed amount, estimated to be about USD $500 million. The company became Google DeepMind, and has the vision to "understand artificial intelligence". Here, it wants to adapt the capacity of the human brain to the approaches of "Machine Learning".
Machine learning
In October 2015, DeepMind had a first big success with the game of Go. Go is a very complex game and requires strategic skills in particular. For a long time it had been impossible to translate the requirements of Go into mathematical formulas that would allow Go programs to compete with the best human Go players. But with special self-learning heuristics the DeepMind program AlphaGo got better and better and was finally strong enough to beat Go professionals. In October 2015, AlphaGo defeated several-time European Champion Fan Hui, in March 2016 the program won 4 : 1 against the South Korean Go professional Lee Sedol, a 9-Dan player — both matches were played under tournament conditions.
The architecture of the AlphaGo program is based on an interaction of two neural networks, a "policy network" to define candidate moves, and a "value network" to evaluate positions. A
Monte Carlo approach
connects the two networks to a search tree. With the help of a database with 30 million moves the program learnt to predict the moves of humans.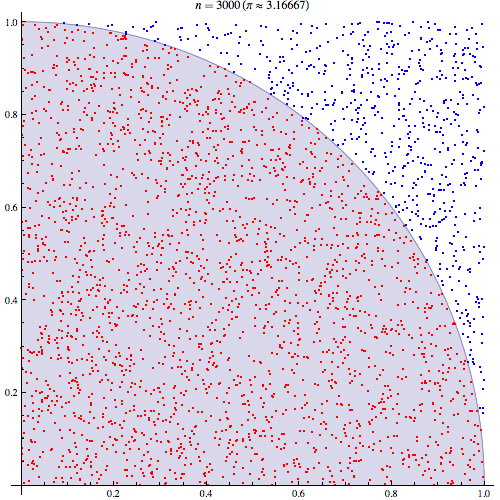 In the match against Fan Hui, AlphaGo ran on a computer cluster of 1202 CPUs and 178 GPUs and used 40 "search threads". In the following match against Lee Sedol it had 1920 CPUs and 280 GPUs. For the learning phase before the matches the Google Cloud platform with its Tensor Processing Units (TPUs, ASICs for the software collection TensorFlow) was used.
In May 2017 AlphaGo took part in the "Wuzhen Future of Go Summit 2017" in Wuzhen, China, and won three games against the world's number one, Ke Jie. The program also won against five leading Go players who could consult with each other during the game.
The next development step was the program AlphaGo Zero, and in October 2017, DeepMind published a report about the development of this program. AlphaGo Zero started at zero, with reduced hardware structure. That is, the program knew the rules of Go but had no previous knowledge whatsoever about the game. However, it got better by playing against itself. Four Tensor Processing Units were used as hardware. With the help of TensorFlow it took AlphaGo Zero only three days to play better than the previous AlphaGo version which had beaten the best human Go player — but now AlphaGo Zero defeated its predecessor with 100-0.
Since Hassabis had been a good chess player as a junior it did not come as a surprise when DeepMind
turned to chess
after its success with Go. From the beginning of computer development chess has been considered the touchstone of artificial intelligence (AI).
DeepMind's Video about AlphaGo Zero
The last big leap forward in the development of computer chess happened a bit more than ten years ago when Fabien Letouzey published a new approach of the search tree with his program "Fruit". Vasik Rajlich, the developer of Rybka, significantly improved this approach. His program Rybka was later decompiled and several programmers used the Rybka code as a point of departure to write even further developed and improved chess programs of their own.
The basis of all these programs is an optimised Alpha-Beta search in which certain evaluation parameter (material, possibilities to develop, king safety, control of squares, etc.) establish the best moves for both sides. The more lines you can eliminate as irrelevant in the search tree, the more efficient is the search, and the program can go much deeper into the crucial main line. The program with the deeper search wins against the other programs. However, the drawing rate in top-level computer chess is very high.
Alpha Zero's Monte Carlo search tree is a completely different approach. At every point the program plays a number of games against itself, that always start with the current position. In the end it counts the results for an evaluation. In
their paper
"Mastering Chess and Shogi by Self-Play with a General Reinforcement Learning Algorithm" the authors described this approach in more detail.
In a learning phase (training) Alpha Zero used 5000 "first-generation" TPUs from the Google hardware park to play games against itself. 64 "second-generation" TPUs were used for the training of the neuronal network. And after only four hours of training Alpha Zero played better than Stockfish.
During the training phase Alpha Zero also played matches against Stockfish, always a hundred games, 50 with White and 50 with Black, and starting with ten popular openings. Alpha Zero won the majority of these matches but not all of them: in the Queens Gambit the program lost 1-2 with Black (47 games were drawn). In the Grünfeld (which DeepMind erroneously calls "Kings Indian") Alpha Zero lost 0-2 with Black while 48 games ended in a draw. In the Kan-Variation of the Sicilian it lost 3-7 with 40 draws. With colours reversed Alpha Zero always won clearly.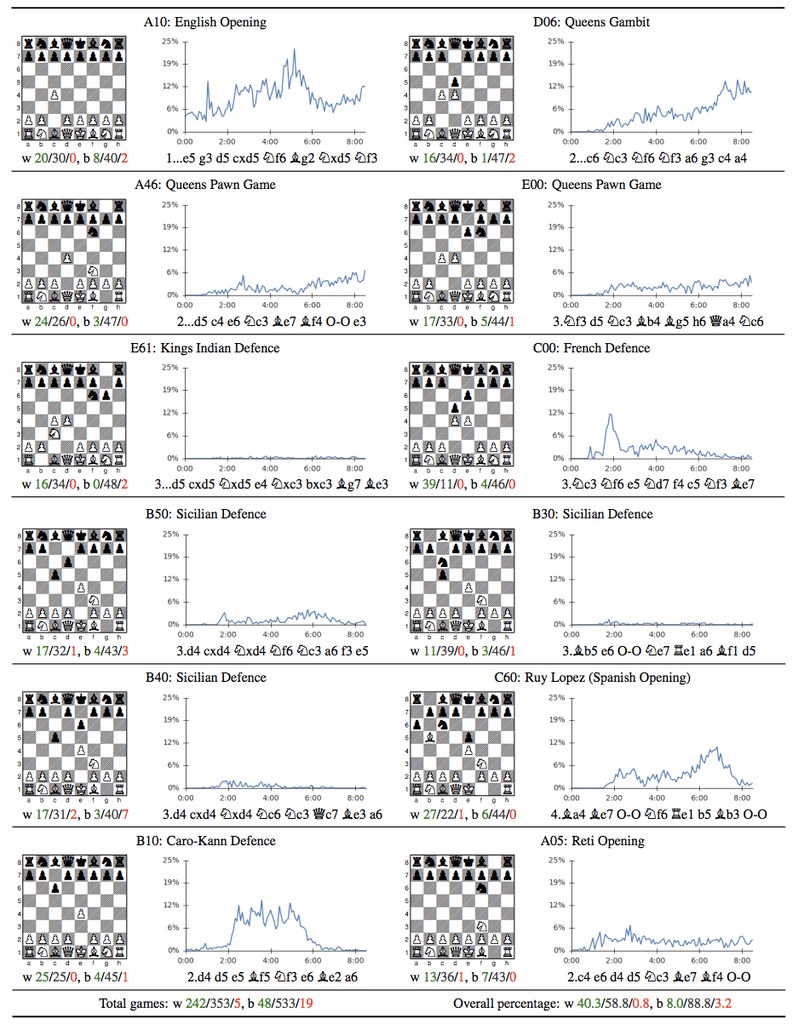 ...
Continued...