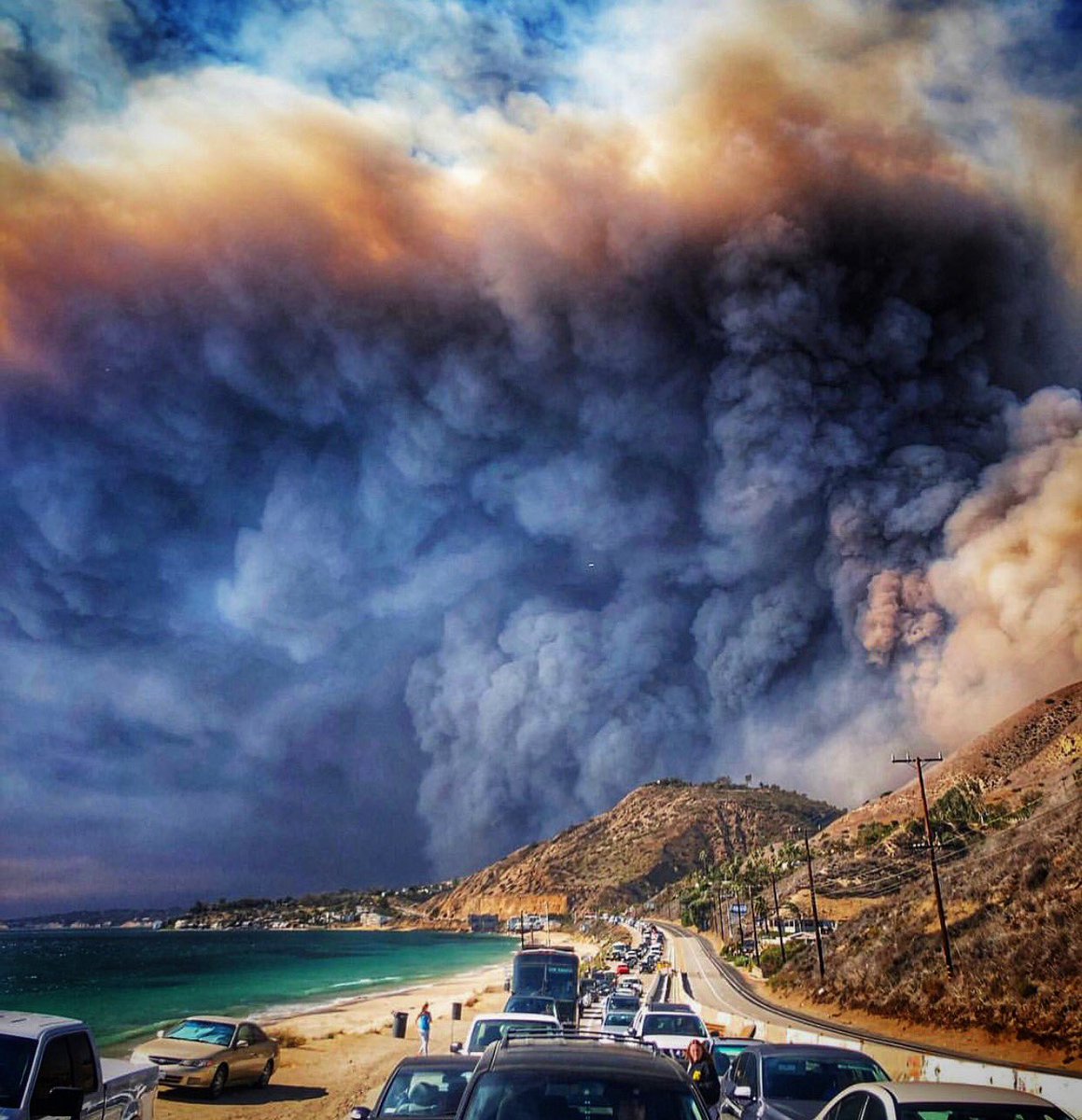 IMO it's time we donate all we can to these needy people:
Quote:
A-list fire panic: Caitlyn Jenner's sprawling hilltop Malibu house and the 'Bachelor' mansion are burned, flames reach Kim and Kanye's home and smoke envelopes Lady Gaga's nearby pad as worried Will Smith shows how close he is to the danger zone
The Woolsey fire in Southern California has reached the Bachelor Mansion and the Calabasas home of Kim Kardashian West and Kanye West, as it had scorched 35,000 acres and was zero percent contained at 8pm
Caitlyn Jenner's 3,500 square foot, 4-bedroom pad overlooking the Malibu beach was reportedly destroyed
Lady Gaga's mansion nearby in Malibu was also seen surrounded by thick smoke as part of the same blaze
Will Smith posted a video to his Instagram story expressing worry that his own home would be hit by the flames as the path of destruction continues
Khloe and Kourtney Kardashian were also forced to evacuate their Hidden Hills homes in Calabasas
Many more celebrities have been affected by the fires, including Cher, Denise Richards, Alyssa Milano, Rainn Wilson, Guillermo del Toro, Roma Downey, Scott Derrickson, Melissa Etheridge and Mark Hamill
Hundreds of thousands of residents in Southern California have been ordered to evacuate as the Hill and Woolsey Fires move westward toward the Pacific Ocean, and the Camp Fire rages on in Northern California
By 8pm on Friday, the Hill Fires had burned 4,531 acres in Ventura County and were 15 percent contained
The Camp Fires blazing in Northern California had burned 90,000 and were five percent contained by 8pm
By STEPHANIE HANEY FOR DAILYMAIL.COM and MEGAN SHEETS FOR DAILYMAIL.COM
PUBLISHED: 21:01 GMT, 9 November 2018 | UPDATED: 06:52 GMT, 10 November 2018
(Continued)
https://www.dailymail.co.uk/news/articl ... ntrol.html
Come on guys, give, give ,give 'til it hurts.
Wonder if they knew/know that Southern California vegetation is setting around waiting for a chance to blaze, much of it germinates by fire. Nature loves a fire in forests and especially Southern California scrub ... don't screw with Mother Nature!
Except:
Quote:
DISASTER RESPONSEPublished October 4, 2017
John Stossel: Why is rebuilding after storms the federal government's responsibility?
John Stossel By John Stossel, | Fox News
(Continued)
https://www.foxnews.com/opinion/john-st ... onsibility
Saw a video of his where he was young and foolish, bought a seaside home in hurricane ally, every few years a storm would barrel through and wipe out his house ... sad, yes ... except his cheap government insurance paid him to rebuild. That was when he was young and foolish, now he preaches against government handouts like that.
If you decide to build in hi risk areas, pay hi risk insurance. Don't expect tax dollars to bail you out for investing foolishly.