chijohnaok wrote:
I also found this one at Ace of Spades.
It was from a few days ago. I must have opened the browser window tab and forgot about it: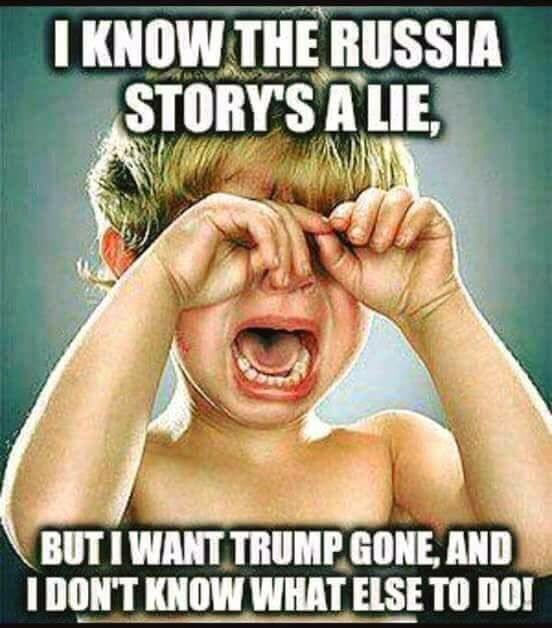 I am glad that I didn't close the page without looking at it first.
How about proposition a bunch of Lefty psychologists and psychiatrists to go on CNN and pretend to diagnose Trump and then call for the 25th Amendment?
-or-
How about push the "obstruction of justice" angle because Trump fired Comey to keep his from finding out the Russiagate thing was bullshit?
-or-
Find some hack to write a book about every malcontent who Trump fired?
-or-
Try to drive Trump insane with IXth District court challenges to everything he does?
And if all else fails....