jack t ripper wrote:
nero wrote: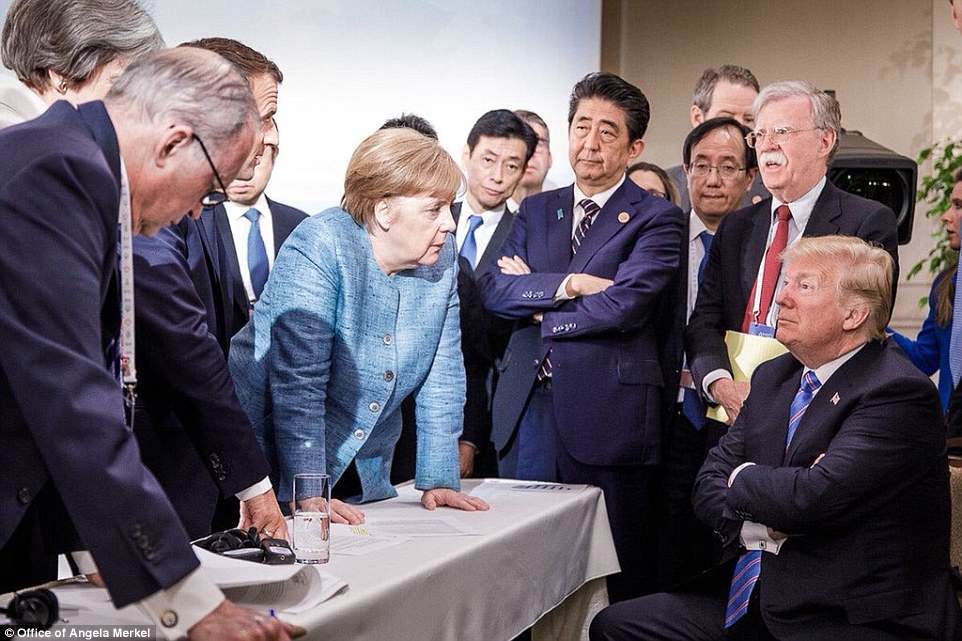 Look at Abe's body language...
Abe:
HORY CRAP! F****** KRAUTS! Pease to concentrate on big-ah picture. Mistah Trump-san frying ovah Singapore in rattah bit to stop Emperor from become deep fried Emperor tempura. Can we prease hord off on crap rike this?
Definitely the second thing I noticed, in that pic, was the Japanese delegation's body language. Especially Abe.
Looking at Merkel, and probably the EUcrat lawyer-nobility in general, as if he's sick of listening to them.
More notably that the Japanese delegation appears to be much more aligned with Team Trump. That or the EUcrats just butted right into a US-Japanese conversation.