I would have expected more, but ... this is...
UK police arrest trespasser draped in English flag who halted Eurostar trains

Eurostar advised passengers to cancel or postpone their journey.
British Transport Police today arrested a man who obstructed Eurostar trains at St Pancras Station, leading to significant delays.
In a statement,
a police spokesperson said
: "A 44 year old man has this morning been arrested for trespass and obstruction of the railway, having spent the night on the roof of St Pancras Railway Station."
In an
image of the roof
before his arrest it appeared the man was draped in an English flag.
Eurostar, the company that operates trains between London, Paris and Brussels,
has suspended
all trains leaving and arriving in London until at least 10:45 a.m. Central European Time. The company encouraged passengers to cancel their journey or exchange their ticket for a different date free of charge.
Southeastern, a train operator that operates lines between London St Pancras and south eastern counties Kent and East Sussex,
also said
its high-speed lines will not run until at least 1 p.m. CET.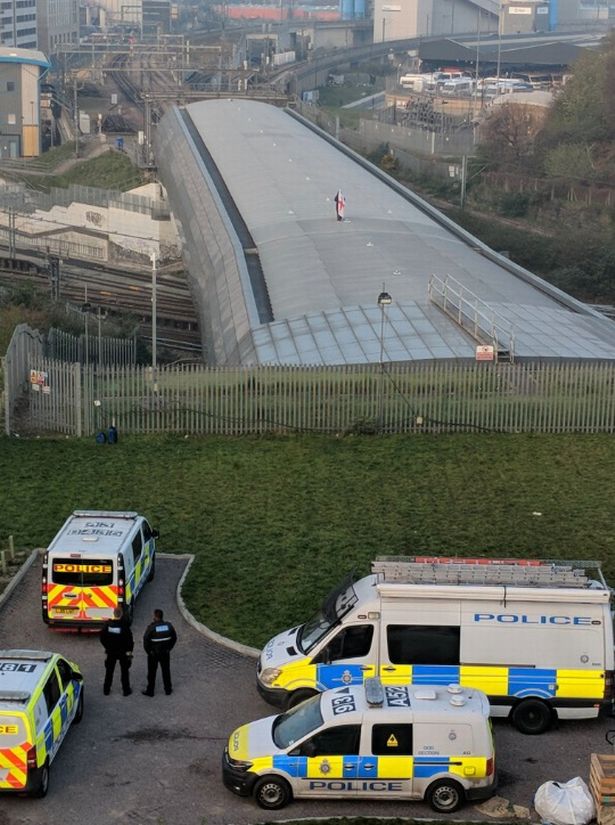 Pathetic.